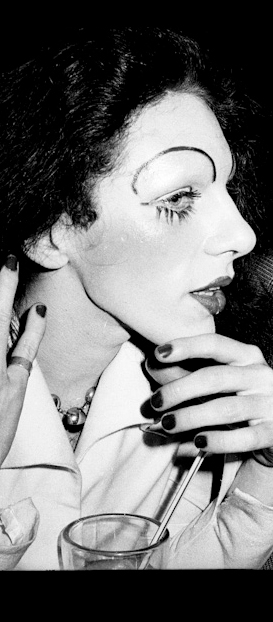 What is Rush Bar?
A creative space
A place where you can browse through film and photo collections, short films and excerpts from films, rushes, contact sheets, collages, montages and other pieces of imagery and sound, just for the pleasure of it. A visual and musical hangout.
An international research & clearance service
A complete research, clearance and licensing service supplying footage, images and sounds to clients around the world. We have 40 years of experience and a vast network of sources and experts to back us up. And through our association with New York-based Footage File, we can offer more efficient and more in-depth international research.
An image agency
An agency working with an international selection of filmmakers and photographers, showing their work in immersive exhibits that include rushes, contact sheets and other raw elements. A source of original imagery shot to order when it is impossible or impractical to find existing material, drawing on our global creative network.
An experiment
A workshop featuring images and sounds in new configurations, using images like paints, exploring new forms of content, and developing innovative marketing and products.
Who is Rush Bar?
Rush Bar is directed by Henri Ehrlich, a producer and researcher with a passion for finding, showing and using unusual existing imagery and sounds.
In 1980, he created the pioneering New York image agency Film Search, which later became The Image Bank Film and, eventually, the core film collection of Getty Images.
A great enthusiast of "visual language", Ehrlich is constantly developing new configurations of existing footage and sounds – video paint, video clocks, video design and other inventions. For more information please visit us at www.scene-factory.com